I am not generally one of those people who breaks out the Christmas music and decorations right after Halloween ... or even Thanksgiving! We're lucky to get our Advent calendar up on time - December 1st! One thing I do like to plan ahead on, though, is Christmas cards. I don't always send them out, but I am planning to this year. I love sending (and receiving) photo cards because you get the card and family picture all in one! I save the ones we receive from the previous year in the Christmas decorations and it's one of the highlights of decorating - seeing the pictures of everyone's family and how much they've changed over the last year.
When I
do
order
Christmas Cards
, the first place I look is Shutterfly - they have a great selection of cards that are beautiful and whimsical; modern and traditional. I'm trying to narrow down my options for this year and here are my favorites: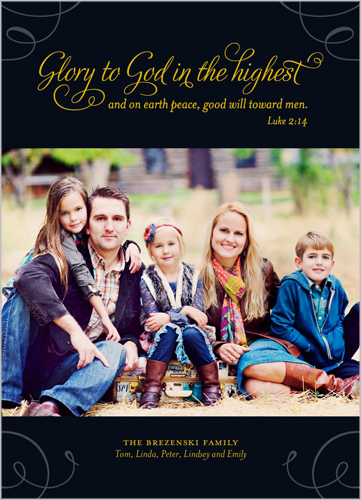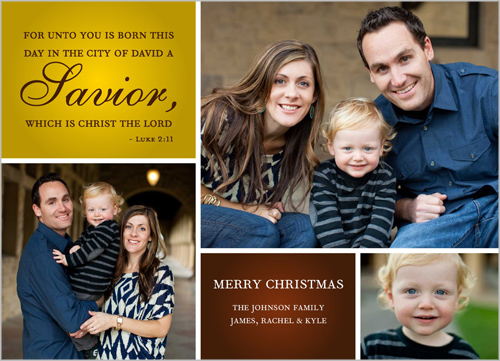 If you would love to order Christmas cards from Shutterfly, too, you're in luck! They are having a fabulous Black Friday special - 10 FREE cards! The details are
that the offer is valid for one-time redemption per billing address and valid for 10 free 5x7 flat stationery cards OR 10 free 5x7 folded greeting cards only. Customers must choose only one of the two offers. Taxes, shipping and handling will apply. Offer ends November 25, 2012 (11:59 P.M. PST). Just click this Black Friday Special link to claim your cards. Use the coupon code BLACKFRIDA

Y.
If you don't

usually send

Christmas cards, Shutterfly also has lots of other special offers a

vailable!
****
Just

so you know, t

his post is sponsored by Shutterfl

y!